How to Get Laid in Medellin, Colombia – City Guide
Medellin girls are reputed to be the most beautiful in the world. People also say that the city has the perfect climate, friendly people, low cost of living and reliable public transport.
All sounds too good to be true, doesn't it?
In this article, I'll reveal if the former "World's Most Dangerous City" lives up the hype. I'll also share some insider secrets on how to get laid in Medellin… without paying for it as most tourists do.
Vamos Colombia!
---
Colombia Casanova Ratings
Looks of Medellin Girls: 5/5
Easiness of Medellin Girls: 3.5/5
Medellin Overall: 4.5/5
---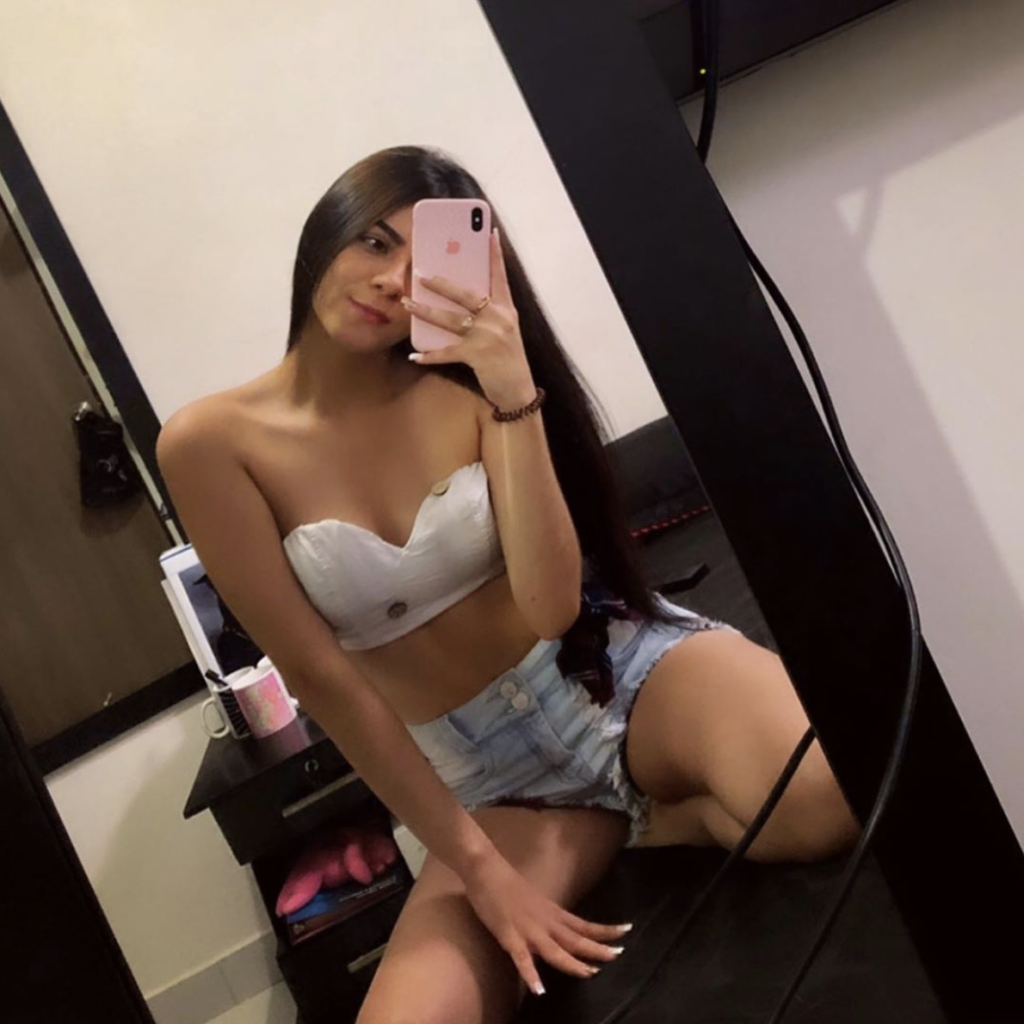 Breaking Down Medellin
Population
Colombia's second city has around 2.5 million living within its borders. If you widen those borders to include the metropolitan area of Medellín, the figure rises to more than 3.7 million people.
Several smaller cities and neighborhoods form the greater Medellín area. Itagui, Bello, Envigado, and Sabaneta are considered their own distinct locations to locals but are basically extensions of the city.
Make sure you include neighboring towns such as Bello and Envigado in your search for girls in Medellin. Unlike the women from downtown Medellin, girls from the nearby provinces have had little exposure to foreign men and so they'll be more attracted to your exoticness.
Here's a statistic you'll like: females in the city outnumber males 52.9% to 47.1% of the total population. I guess Escobar and his hitmen shot most of the men.
Costs Of Living in Medellin
Medellín isn't an expensive city by any means. You can do fine here on a budget of $1100-$1400 USD per month. If you want to elevate your lifestyle a little and impress a few of the local Paisas, budget around $2000 USD per month.
If you're interested in renting an apartment in Medellin, you can find everything from a $250 per month studio in the Laureles neighborhood, to $1200 per month luxury penthouse in Poblado.
If you're staying long-term, consider renting somewhere unfurnished and buying furniture. Finding couches and nightstands in Medellin can produce an adventure in and of itself.
If you don't cook much and want to eat out, a popular plate in Medellín is the Bandeja Paisa. It includes a variety of different meats, rice, eggs, avocado, and the ubiquitous Arepa bread. It's enough food to fill a cake pan, very satisfying and usually costs between $10,000 – $20,000 pesos – $3-6 USD.
Living in Medellin is significantly cheaper than living in Bogota. A friend of mine recently made the move from the capital city to Medellin. He told me that while he was struggling to make the rent in Bogota, he now lives comfortably in Medellin and even saves a little every month. Same job, same pay, similar-looking apartment.

Safety
From the early 1980s to the early 2000s, Medellin held the title "The Murder Capital of the World". That was the heyday of Pablo Escobar's Medellin Cartel and the FARC guerillas. Homicides and kidnappings were common, and the locals rarely ventured outside after 6 pm.
Those days are long gone though and Medellin has really cleaned up its act. With that said, it would not be wise to be unprepared and underestimate what could happen if you let your guard down.
Follow these simple rules and you'll decrease the chances of running into trouble:
Don't flash signs of wealth, don't walk around alone at night, be humble and be aware.
During the day you'll be fine in populated areas as long as you remain conscious of your surroundings – most cases of muggings happen to those unaware. Keep an eye out for who's behind you and what your best escape route is.
Don't ever walk into the favelas without a trusted amigo. It's highly unlikely that you would wander into these barrios by accident – they're in the hills above Medellin. People in these areas are very warm and friendly for the most part but again, don't push your luck and enter without a local companion.
Climate
Medellín's nickname is 'La Ciudad de la Eterna Primavera' – The City of Eternal Spring. The city sits in a valley bordered by the Andes mountains, surrounded by lush, green landscape.
The city's altitude is high above sea level but not too much
as to cause sickness for novice travelers. Because of the altitude and its geographical location, Medellín maintains relatively constant temperatures year round. Expect warm to hot temperatures in
the high 20's Celsius during the day, and comfortable T-shirt weather in the evenings.
T-shirts are fine, cargo shorts and Jesus sandals are not.
Once you experience a few days of Medellin weather, you'll realize why so many digital expats come here and never leave.
Tourism
Jardín Botanico: The botanical garden of Medellín is not only a great place to relax, but it is also perfect for dates. Take a Medellin girl here and walk around while you take in nature, talk and build some comfort.
Parque Arví: Huge nature reserve at the top of the mountains looking over the city. You can get to Arvi via cable car. Hop on at the Acevedo metro station and get a bird's eye view of in the city's layout and communities below.
The park is ideal to walk around and breathe in some clean mountain air. Bring a girl with you for the first time. I often escaped here to enjoy some alone time with my thoughts.
Estadio Girardot: World-class sporting complex close to Estadio metro station. Here you can choose to be either a sporting participant or a spectator. You can watch soccer matches at the stadium – Medellín and Nacional are the local rivals.
Or you can use some of the facilities yourself to stay fit and active during your stay in the Medellin…
What do Medellin Girls Look Like?
The women in Medellín have very warm personalities and alluring physiques. Even the average girl in Medellín is cute. You would be hard pressed to find an unattractive girl in her late teens and early twenties in this city.
You'll find plenty of light-skinned women, and many more with tanned, bronzed skin.
Darker complexions are less common but can be found if morenas are what you're looking for. Other locations in Colombia – Cali, and Cartagena – are better if you like darker girls.
Many say that girls in Medellin are the most beautiful women in all Colombia. I don't disagree. But I don't think their beauty is God-given or genetic.
Looking beautiful is deeply embedded in Antioquian culture. For a Paisa, being beautiful is an art. A science. Her job. The local girls rarely dress down and seldom leave the house without their makeup done.
Where to Stay in Medellin
Poblado is the go-to location. It provides comfort, plenty of options for accommodation, and is logistically perfect for same-night pulls from the bars and clubs.
Paisa girls will be impressed if you're able to secure a short-term stay at an apartment in Poblado, as it's the most expensive part of the city.
If you're on a budget, consider Centro. But it might not be the best place to base up if you prefer comfort and peace of mind while out at night.
Airbnb also offers plenty of rentals in this area and several hundred more in other areas of the city. Beware: many of these listings have no ratings. Test the apartment for a couple of nights before you commit to a long-term stay. I once plonked 3 month's rent (in cash) for what I thought was the perfect apartment in Medellin. I discovered over the next few days that the most popular bus stop in town was on the other side of my bedroom wall.
Here are some of the most popular neighborhoods for expats living in Medellín: El Poblado, Envigado, Laureles-Estadio, and Belén.
If you're not an Airbnb fan (I don't blame you) Casacol and
Apartment International have many apartments listed.
If you are staying in a hotel, check with the staff if they are okay with you bringing guests back to your room. Most hotels don't have a problem with you bringing a girl home with you… as long as she's not a hooker… and as long as you're sober and polite about it.
A few places might charge you a small fee for the extra guest. It all depends whether you let her stay the night or kick her out after you've got you've finished your sexy time.
Sex in Medellin: Is it Difficult?
Men from all over the world believe that the women in Medellin are easy. But wanting something to be true doesn't make it so.
Be wary of any Medellin girl who is very easy to get into bed: she's likely planning to either scam or scopolamine you.
Good-looking women from Poblado expect more from you on dates than an invitation to come to your room and watch Netflix.
Online Dating In Medellin
I would avoid using Tinder in Medellin. Over the past couple of years, the app has become saturated with ladyboys, whores, and other unscrupulous parasites.
I'm sure you can find the odd nice girl on Tinder in Medellin, but it's like rummaging through a trash can to find one apple.
Does that mean you should forget online dating in Medellin? Not at all. Colombian Cupid is the bomb! Every time I logged in I saw at least 900 girls online and ready to chat.
The key to success using Colombian Cupid in Medellin is: The more you put into it, the more you'll get out of it. Don't just throw up a profile and start searching. Take your time to make your profile as detailed and authentic as possible.
Once you've done that, craft a sincere message that shows you've read her profile. This approach takes more time, but you'll attract women of a much higher caliber in the long run.
Day Game in Medellin
The great thing about Medellín is that you can literally approach women anywhere. The city has such a high concentration of cute girls walking around and the opportunities to meet them are all around you.
If you like to start conversations with women while pretending to shop at the mall, Santafé and Oviedo are great locations in Poblado, especially between 4-7 PM on weekdays.
Premium Plaza is another mall close by, though not as busy as the other the other two…
The Estadio Sports Complex has plenty of female targets during the evenings, again from 4-7 PM, especially on weekends.
Around the stadium, you'll see people exercising or socializing in groups. You may see a female exercising alone, or just killing time, who will welcome your approach.
Girls in Medellin are always either be very busy or entirely free whenever you approach them. Don't be discouraged if you approach a Paisa and she says she's running late. Persist, keep the interaction short and sweet and get her number.
After a few day game sessions in Medellin, you'll discover that getting numbers from Colombian women is quite easy. Converting that number to a solid date is another matter entirely.
Keep your interactions fun, find the women that are more into
you, and you will drastically lower the chances of being flaked on.
Medellin has many universities, and these are prime locations for day game. Near the Universidad metro (University Station) you'll find two large schools.
My weekly day game routine, while I was living in Medellin, was to get off at Estadio metro station, and walk for about 10 minutes along Carrera 70 to get to UPB (Universidad Pontificia Bolivariana).
Here are a couple of day game lines in Spanish. I used these on rinse and repeat in Medellin and got a higher than 80% success rate.
Te peudo decir algo? No te demoro (Can I tell you something. I won't keep you long)
Acabo de verte y pensé, 'oh que linda' (I just saw you and thought to myself "Wow. How beautiful!")
Night Game in Medellin
Parque Lleras is the party district of Medellín. A park square in Poblado, this is where foreigners and locals drink together. The bars in Lleras are busy until nearly 3-4 AM.
Popular spots here include Babylon on Thursday nights and Bendito Seas on Thursdays and Saturdays. Thursday nights are usually Ladies Nights. Friday nights can be hit or miss.
Saturdays are the day everybody in Medellin goes out to drink and party.
Besides the areas in Poblado, you can also check out the clubs on Carrera 70. During the day this area is a bustling working-class neighborhood while at night, the bars, clubs, and restaurants come alive.
The bars and discotecas on Carrera 70 are open nearly every night, although they're only worth checking out on Fridays and Saturdays.
However, the women who are out on Carrera 70 are more likely to stay with their group and are usually more resistant to meeting men outside their social circle.
Being accepted by the group of friends is not impossible though, especially if you have some Latin dance skills.
Want to know what type of music they play at the bars and clubs in Medellin?
Lemme break it down for you: Salsa is huge in Medellín. Though nothing to compare with Salsa-Capital of Colombia: Cali.
With that said, Reggaeton is also a popular choice at many
bars and clubs. The same for bachata and Merengue. And every so often you will hear the more romantic melody of Vallenato.
Most clubs places play crossover music. In other words, you are likely to hear all the above genres throughout the night at different times.
If the music isn't too loud, try striking up a conversation in Spanish. Here are two Spanish icebreakers you can use in the bars of Medellin, the first for girls on their own, and the second for opening groups:
Discuple… Te invito una bebida… Estare esperando en el bar (Excuse me. I'd like to buy you a drink. I'll be waiting at the bar)
Quien la cumpleañera? (Who is the birthday girl?)
I estimate around 40% of groups in Colombian bars and clubs are celebrating somebody's birthday – work colleague, cousin, sister, whatever.
But if you want to have satisfying sex in Medellin, you'll need more than two lines of Spanish.

Speaking Spanish in Medellin
Most people in Medellín do not speak conversational English. If your gameplan to get sex in Medellin is all English and zero Spanish, you'll crash and burn.
At the very least, you need basic Spanish. The more Spanish you know, the higher the quality of the Paisa you'll pull. Never forget that rule.
You might get lucky, especially in the Poblado area, and meet girls that are conversational in English. These girls might end up using you to practice their second language. It's no big deal and it's also not very common.
If you want to speak Spanish at a decent level, without going back to school for four years, here's what I recommend:
Four weeks before heading to Medellin, invest in Pickup Spanish. Use the lines and scripts in the course to meet Medellin girls online. Chat with them via Whatsapp. Set up multiple dates for when you arrive.
Once you're settled in, find either a local tutor to give you private lessons. Or ask your girlfriends to correct all of your mistakes in real time.
Have your shit together: a little bit of swagger, dress better than the typical gringo backpacker, have a fun positive vibe, and you will succeed with the women in Medellin.
About the Author
Living and traveling around Latin America, Papi Chulo learned a thing or two about dating stunning Latinas. Now, he's sharing that information with the world. If you've ever wanted to meet stunning, exotic women - the time is now!